Why do thousands of people choose Maine every year?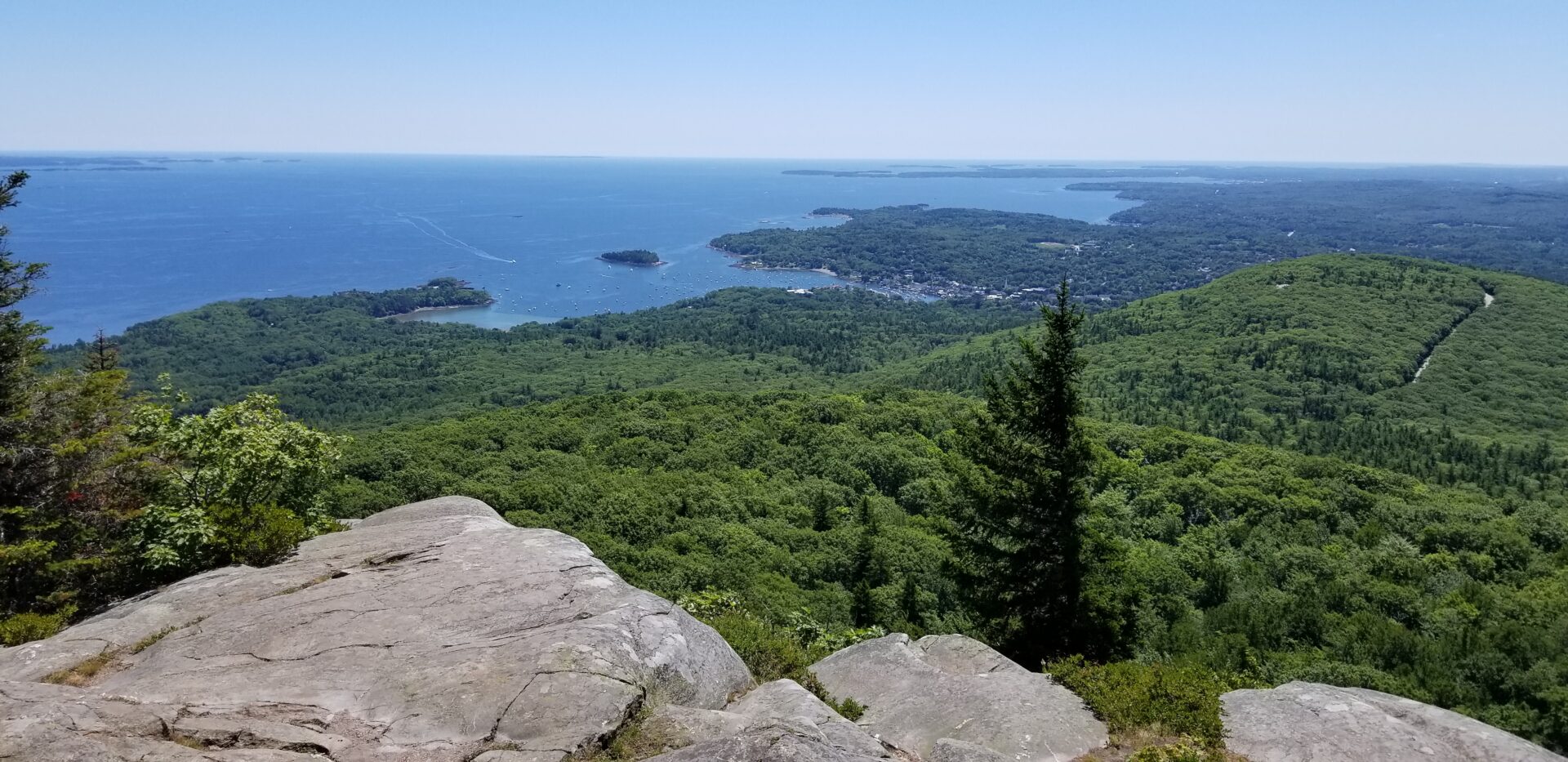 Maine's way of life is almost like a peaceful journey to the communities of yesterday. In Maine, our towns have a sense of community and a taste of nostalgia.
Maine has an abundance of relatively low-cost real estate.
It is also known for its beautiful coastline, forests, lakes, ponds, rivers, streams, hills, and mountains. Yes, we are also known for lobsters and all kinds of fresh seafood, blueberries, and lots of farm-fresh produce. Very clean air and water too and yet, Senior Power is Maine's greatest natural resource. We benefit from Senior Power, in so many ways.
For more information, Google any county or town of your choice.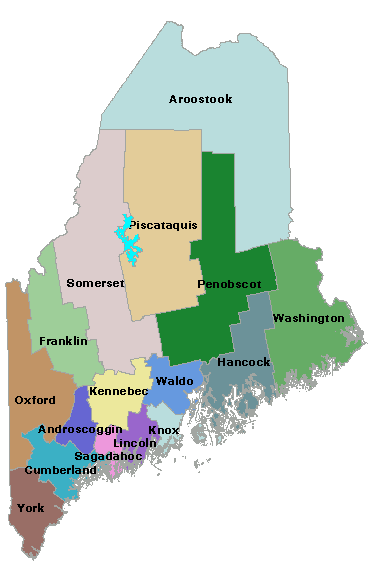 | | |
| --- | --- |
| County | 2010 Census |
| Androscoggin | 107,702 |
| | |
| --- | --- |
| Municipality | 2010 Population |
| Lewiston | 36,592 |
| | |
| --- | --- |
| County | 2010 Census |
| Aroostook | 71,870 |
| | |
| --- | --- |
| Municipality | 2010 Population |
| Presque Isle | 9,692 |
| | |
| --- | --- |
| County | 2010 Census |
| Cumberland | 281,674 |
| | |
| --- | --- |
| Municipality | 2010 Population |
| Portland | 66,794 |
| | |
| --- | --- |
| County | 2010 Census |
| Franklin | 30,768 |
| | |
| --- | --- |
| Municipality | 2010 Population |
| Farmington | 7,760 |
| | |
| --- | --- |
| County | 2010 Census |
| Hancock | 54,418 |
| | |
| --- | --- |
| Municipality | 2010 Population |
| Ellsworth | 7,875 |
| | |
| --- | --- |
| County | 2010 Census |
| Kennebec | 122,151 |
| | |
| --- | --- |
| Municipality | 2010 Population |
| Augusta | 19,136 |
| | |
| --- | --- |
| County | 2010 Census |
| Knox | 39,736 |
| | |
| --- | --- |
| Municipality | 2010 Population |
| Rockland | 7,219 |
| | |
| --- | --- |
| County | 2010 Census |
| Lincoln | 34,457 |
| | |
| --- | --- |
| Municipality | 2010 Population |
| Wiscasset | 3,700 |
| | |
| --- | --- |
| County | 2010 Census |
| Oxford | 57,833 |
| | |
| --- | --- |
| Municipality | 2010 Population |
| Rumford | 5,841 |
| | |
| --- | --- |
| County | 2010 Census |
| Penobscot | 153,923 |
| | |
| --- | --- |
| Municipality | 2010 Population |
| Bangor | 33,039 |
| | |
| --- | --- |
| County | 2010 Census |
| Piscataquis | 17,535 |
| | |
| --- | --- |
| Municipality | 2010 Population |
| Dover Foxcroft | 4,235 |
| | |
| --- | --- |
| County | 2010 Census |
| Sagadahoc | 35,293 |
| | |
| --- | --- |
| Municipality | 2010 Population |
| Bath | 8,329 |
| | |
| --- | --- |
| County | 2010 Census |
| Somerset | 52,228 |
| | |
| --- | --- |
| Municipality | 2010 Population |
| Skowhegan | 8,589 |
| | |
| --- | --- |
| County | 2010 Census |
| Waldo | 38,786 |
| | |
| --- | --- |
| Municipality | 2010 Population |
| Belfast | 6,679 |
| | |
| --- | --- |
| County | 2010 Census |
| Washington | 32,856 |
| | |
| --- | --- |
| Municipality | 2010 Population |
| Machias | 2,100 |
| | |
| --- | --- |
| County | 2010 Census |
| York | 197,131 |
| | |
| --- | --- |
| Municipality | 2010 Population |
| Biddeford | 21,277 |